200g Gravadlax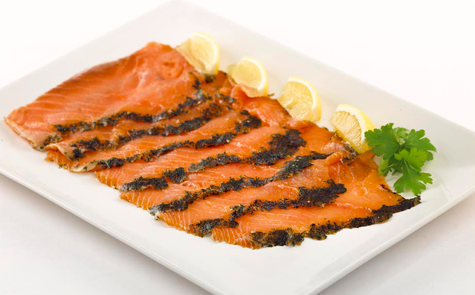 200g Gravadlax
Taken from the Swedish recipe, our superior Scottish salmon is marinated in molasses and salt, then covered with Dill to create a delicious Scandinavian influenced Gravadlax.
Serves 4 as a starter.
£10.65
You May Also Like...

A little piece of heaven, this taster pack of our classic cold smoked salmon…enough for 1-2 people. Classically cold smoked in our traditional and historic red brick kilns in the heart of Scotland.
£4.99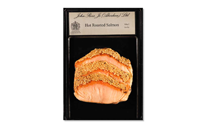 Our hot roasted salmon comes with a scattering of mustard seed for a delicious crunchy texture and honey for a succulent sweetness. Combined with our traditional kiln roasted salmon, this delicious melt in the mouth salmon can't be missed. It won 2 GOLD star awards in 2012 with the guild of fine foods. 160g
£7.25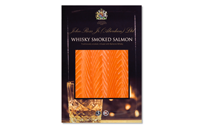 Enough for 3-4 people to enjoy as a starter, this delicious smoked salmon has been slowly smoked in our red brick kilns and infused with Balvenie Whisky to bring a rounded sweetness enhancement to the smoked salmon. Must be tried!
£9.95