OUR PHILOSOPHY
A respect for centuries-old methods, a craft passed down from one generation to the next, and a commitment to taking our time. We've held these same values since 1857.
With our historic brick kilns on the east coast of Scotland, our time-honoured approach will always remain at our heart.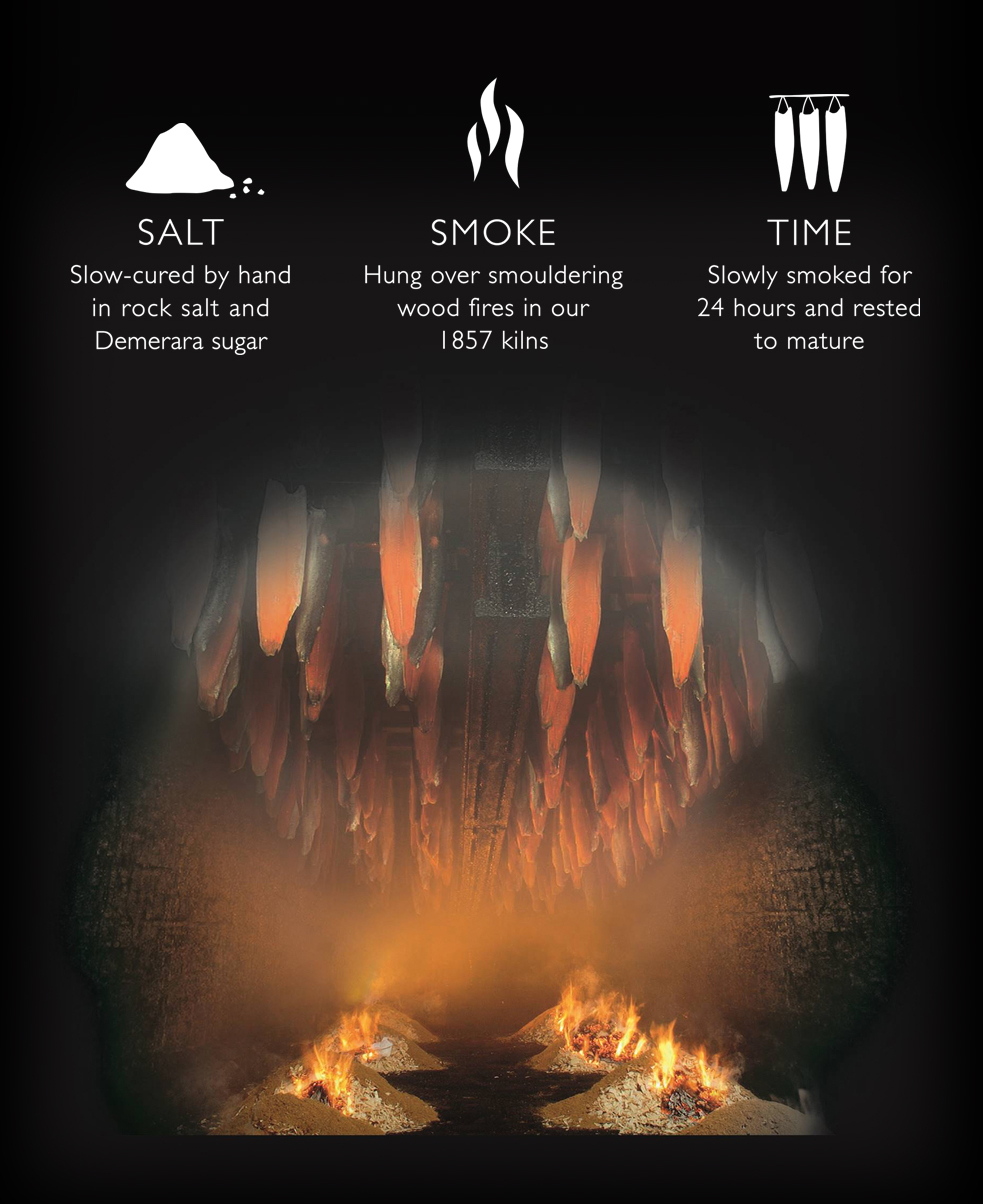 Distinctive and well-rounded, our traditionally smoked salmon is smooth, succulent and perfectly balanced.