Smoked Salmon
Our award winning smoked salmon is classically cold smoked in the truly traditional way. Using our traditional red brick kilns, dating back to 1857, our time-honoured techniques produce a smoked salmon that world class. Gently cold smoked over oak and beech chippings, delivering a delicately balanced smokey flavour and tender texture – how smoked salmon should taste!
A little piece of heaven, a taster pack of our classic cold smoked salmon…enough for 1-2...
£3.45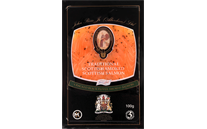 A taster pack of our traditional smoked salmon, with a smattering of cracked black pepper –...
£3.65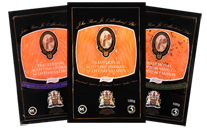 If you can't decide which one of our delicious smoked salmon flavours to go for – why...
£9.95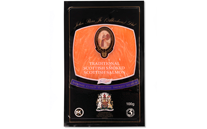 A taster pack infused using a secret technique with Balvenie Whisky, to bring a subtle yet rounded...
£3.65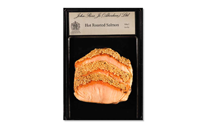 Our hot roasted salmon comes with a scattering of mustard seed for a delicious crunchy...
£4.79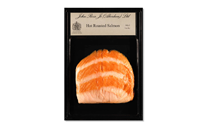 Smoked traditionally over oak and beech chippings then oven roasted to produce a delicious...
£4.75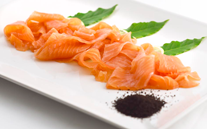 £7.25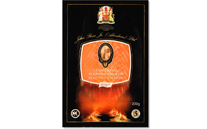 Our classically smoked traditional smoked salmon, smoked in our traditional and historic red brick...
£5.99