100g Trio pack (Plain, Peppered, Whisky)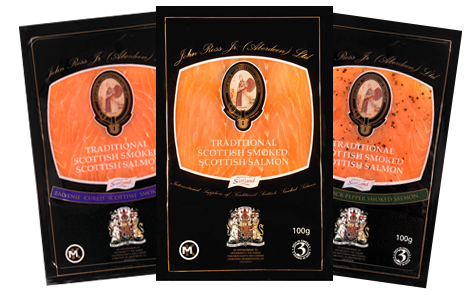 100g Trio pack (Plain, Peppered, Whisky)
If you can't decide which one of our delicious smoked salmon flavours to go for – why not try all three? A really good way to get see which which is your favourite, try our classic traditional smoked salmon, smoked salmon infused with Balvenie Whisky and our Peppered smoked salmon with a light scattering of cracked black pepper.
£11.93
You May Also Like...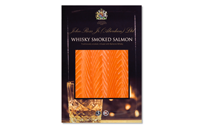 Enough for 3-4 people to enjoy as a starter, this delicious smoked salmon has been slowly smoked in our red brick kilns and infused with Balvenie Whisky to bring a rounded sweetness enhancement to the smoked salmon. Must be tried!
£8.66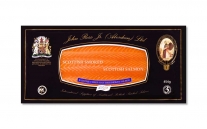 A 454g pack of our truly traditional and classicly cold smoked Traditional Smoked Salmon – laterally sliced. Smoked over oak and beech chippings in our red brick kilns dating back to 1857, this pack is the perfect size if you're having guests for a dinner party (serves 8-10 people for starters) or if you're making canapés or blinis – serves 20-30.
£17.95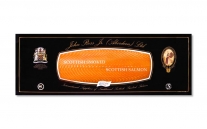 Perfect for a gift or for when you are entertaining, our laterally sliced classic cold smoked salmon is traditionally smoked over oak and beech chippings in our turn of the century red brick kilns. Don't forget you can add a gift message to any of our products when you send them as a gift! Minimum weight 900g – serves 16-18 people as a starter.
£37.95
An extraordinarily delicious piece of smoked salmon – even if we do say so ourselves. The Balmoral fillet is taken from the crown of the fillet of salmon, which forms the most tender and succulent part of the fish. Its slowly cold smoked in our turn of the century red brick kilns over oak and beech chippings and delivers a melt in the mouth smoked salmon that is truly (and we mean truly) world class. We can't be more passionate about it. Now available in a brand-new presentation box, giving extra WOW factor, especially for gifts. Minimum weight 300g – serves 18 as canapés or up to 5 people as a starter.
£37.50